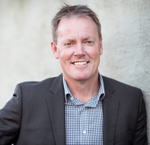 ACP Solutions have expanded their team with the appointment of David Christiansen as Director, Sales and Marketing.
David brings many years of sales experience both domestically and internationally having worked across Australia, the Middle East and Asia.
With a focus on service delivery and more recently in software and cloud applications within professional service firms, David is looking forward to driving business growth.
Directors, Penny Gibbins and Chris Criddle stated that "The time is right to make further investments in ACP Solutions and this new appointment will strengthen our team and complement the services that we offer to our clients"
"Professional service firms are increasingly challenged to govern, harness, manage, protect, use and reuse the vast amount of information and data being generated today" says David. "With software tools and support resources located in Melbourne, the opportunity to assist our clients is exciting and I am looking forward to demonstrating our value."
ACP Solutions are a boutique software and services company. Our purpose is to simplify the complex through technology employing document management, Microsoft Office automation and productivity tools.